A lot of people are interested in big game hunting. It provides them an adrenaline rush to chase big games rather shooting down birds or smaller animals. But hunting is an activity that requires precision. And it is all the more necessary in case of big games. If something goes wrong, even remotely, the big game will chase you down. And honestly, who wants to be the hunted instead of the hunter? Hence, the best way to ensure that you can bring the trophy home is to follow a bunch of tips which can guide to be a successful big game hunter.
Know Where to Find The Game
The first step is to know where to find your target. Mature whitetail bucks during midday are easily tracked on high ground next to the edge of heavy cover, within hearing distance of moving water. You can identify such places as your hunting zone and then further check for more signs of single deer beds of larger size. During hunting season, approach these bedding spots cautiously from downwind, and be ready for a close-range shot at a deer rising from its bed.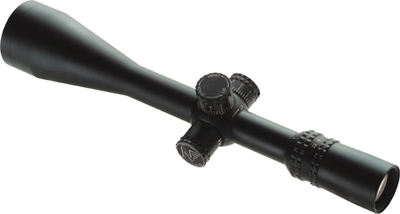 Have Enough Speed
While hunting for a deer you cannot move too slowly. Walk a few steps and then check out the hunting terrain. Check out is there is anything that does not suit you. If you see a deer running away then be sure that those animals have seen you first. Also make sure you do not have to look down to see your foot placement. While you are moving keep your eyes up.
Turkey Calls
Turkey calls assure the deer that the area is safe. This is one of the many tricks that you can try to lure the deer into the hunting zone. It will also make sure that it does not run away from your view. And if you ask me why turkeys, then the answer are that these animals do not feed or call when they feel safe.
Choosing The Right Equipment
A well equipped hunting gear is an absolute necessity for any kind of hunting. Whether you are hunting for a goose or a big game, you should be well armed. The trick is to carry right kinds of arms and ammunition. Besides, there are several other stuff that make a hunting gear. For instance, a rifle scope is very essential for those using rifles. There are different kinds of scopes for long range hunting. For example the Nightforce illuminated scopes are especially designed for night time hunting or for low light conditions. Similarly there are various other types of rifle scopes. You will have to choose as per your usage.
Bed Down Buck
When you see buck tracks going downwind and then moving uphill, it will probably stop over an edge. He is seeking a place that will provide him a proper view of the surrounding area and get the scent of things around him. To approach his bedding site without being seen or winded, circle away from his track for roughly 100 yards and then move cautiously parallel to the track. But before you do this find out about the surrounding terrain carefully.
Finding The Right Stand
For a place to locate the deer, it is best to use a deer stand. And in doing so choose for ground scrapes. Bucks make ground scrapes on trails that are often used by does and return frequently to check the scrapes for signs that a doe has shown interest by marking it. Find a place for your stand from where you can have a good view of the ground scrapes.
Movement of the Game
It is important to know how and when wills your game move. For example, deer do not move in snowstorms or heavy rains.
These are some of the basic trips that a big game hunter should follow. Besides these, there are several safety tips which you should always keep in mind. But we can discuss that next time!