Laser rangefinders are always a beneficial tool for hunters and shooters. One of the top laser rangefinders in the market today is Leica LRF 1200 Rangemaster. Leica rangemaster have always been considered as a good and one of the standard products. However, Leica LRF is the most expensive LRF in the market. Leica was the first to offer a rangefinder with a capability of 1200 yards. It is compact, with a height of 4.75" long that weighs less than even a pound. LRF 1200 precision measurements are accurate up to 1200 yards to 1097 meters.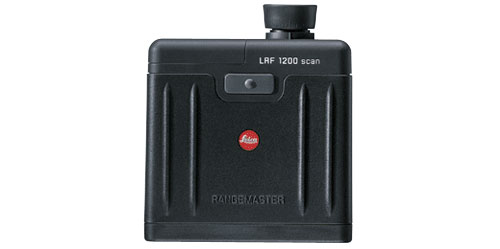 Features and Advantages:
It has the accuracy of +/-1y up to 436 yards and +/-2y from 436y to 874y and +/-0.5% if anything goes up to 874y. This is the accuracy that one will never get in any product. It also has the ability to range two targets at a time. Leica LRF 1200 comes in a very nice carrying case with a strap so that you can sling it around your neck. It has a 2 year warranty that requires a 9volt battery. It takes spot-on measurement as it has 7x magnifications. It has many advantages that actually preferable for hunters, surveyors or golfers. It gives support even in the most unfavorable weather condition such as bright sunshine, rain, etc.
With Leica LRF 800 rangemaster the measurement process is quicker and its sets standard in the market as a good laser rangefinder. Later the Leica LRF 1200 rangemaster came which is a result of Leica's consistent effort to develop and offer an even more advanced product to its user. The new Leica LRF 1200 rangemaster operates on a single button. It works in poor visibility and even in twilight as it activates through a push of a button. After targeting the subject another push of a button can measure the distance. There is a slight pause after which it displays the range, below the square reticle.
Moreover, it has the ability to display the range both in yards and meters and if it fails to display the range then it will display three dashes. The square reticule of it is also very simple and easy to understand. Leica always uses a good optics and these also in the case of LRF 1200, its optics are very good and clear. The measurement is done with an eye-safer laser beam that is invisible. The measurement works well in the range of up to 400m. Within a fraction of a second the laser beams travels from the rangemaster to the target, reflects and travels back and calculate the distance accurately. The distance are then displayed on the LED in the target optics.
Some other interesting feature of Leica LRF 1200 rangemaster is that it has a large field of view; it also offers diopter compensation which is suitable to an eyeglass wearer. It is sturdy, with an easy grip rubber designed especially for tough conditions. It is water-resistant and weighs only 320 grams, compact and lightweight.