Leica Laser rangefinders allow hunters to range their targets easily. There are many choices available in the market starts from $130 up to $3000 and more. Many products have laser output of same power due to safety reasons. However, there is much difference between the real-world field performances. Some provide 1000 yards field of view and some 1500 yards and beyond. Rangefinders from Leica LRF 1200 is user-friendly and of high-quality. But CRF 1200 sets a benchmark in the world of optics because it is compact and lightweight.
Pros and Cons of Leica LRF 1200 Scan: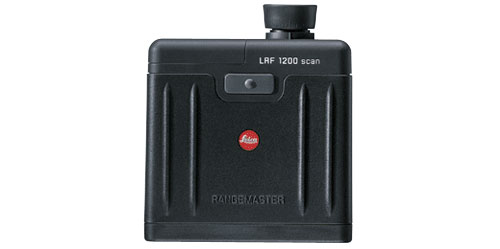 The Leica laser rangefinder LRF 1200 has both pros and cons. These are
Pros:
Very good glass
Warranty of 3 years on electronics
Warranty of 5 years on optics
Fewer false returns as it has tightest vertical beam dispersion
Error rejection software
Prices are under $500
Flat, wide or brick-like design
Very stable when rested on a flat object.
Cons:
It doesn't have water-spray resistant
When ranging through bush there is no distance-selection filter to eliminate returns
It is beyond 800 yards
Apart from the cons it has special features too. You can scan multiple moving targets through this as it has a Scan Mode display. Automatically adjustable LED display in low lights, adjustable ± diopter with a friendly turn-down eyepiece and eye-glass. One can also use $59 clamp-on Tripod Adapter (optional). It is extremely effective and simple tool that even a beginner can use. It is a must have tool for hunters and archers.
Pros and Cons of Leica CRF 1200:
Pros:
Very good glass
Longer battery life: twice the battery life of other rangefinders
Ultra-fast ranging with no latency
Fewer false returns because it has the tightest vertical beam dispersion
Lightweight and compact
One meter depth water-resistant proof

Cons:

So small that it become a challenge to hold as it is extremely steady.
When ranging through bush or from close objects there is no distance-selection filter to eliminate returns.
Ranging ability to deer or antelope sized targets are beyond 800 yards.
However, one can't judge these products only with their cons. Most importantly, a professional hunter will always select Leica because he knows how important Leica laser rangefinders are for hunting. Some special features are advance lens coating, battery life extended 2000 scan, smaller than LRF 1200. For convenient carry it is an unbeatable choice as it is truly pocket-sized. Excellent ergonomics, comfortable in hand and the Scan On button is placed on the area where your index finger will rest. It is fast and range quickly you can only point and click.