Hunting:
Hunting has been a game of fondness for Men. Over the centuries they have camped in every possible terrain around the Earth to put down a bird or an animal species and award it themselves as a trophy. Hunting has evolved over the past few centuries from Bows and Arrows to the specialized Rifles and guns with automatic functionalities and précised Optics. And thus it has become an expensive sport. And now as they "Hunting is a play of Rich behind the rifle and a poor in front of it". Hunting in the US has been legalized under the various States Laws with a Federal Legalization under Environmental control. Hunting in different states depends on what type of species you are after? Is it a Drake or an Eagle or a beautiful Deer? So the choice of your hunting material largely depends on the type of terrain you are going to and the species you are hunting for.
Guns are precious:
People have regarded hunting a part of their class. The rich brags about it like many of their other assets. But the beauty which is added to this class by the Guns is unimaginable. Your collection of rifles is may be the most precious thing to you next to the Mercedes Benz parked in your garage. Or the 1000 sq. yards Spanish villa you own in the neighborhood. The shooting range you go to is also attended by a dozen of Rich and obsessive chaps from the town and you sit for drinks just to talk and brag about the high-end rifles and guns you own. It all starts with you bragging about your Benfield Sniper Remington Sendero SF II or Penny-Pincher Ruger American fitted with some latest optics and telescopes. And while you take a sip of coffee the guy in front takes out his Slug-Zone Specialist Savage M220 Stainless Camo and it continues because you feel the guns tell about your class.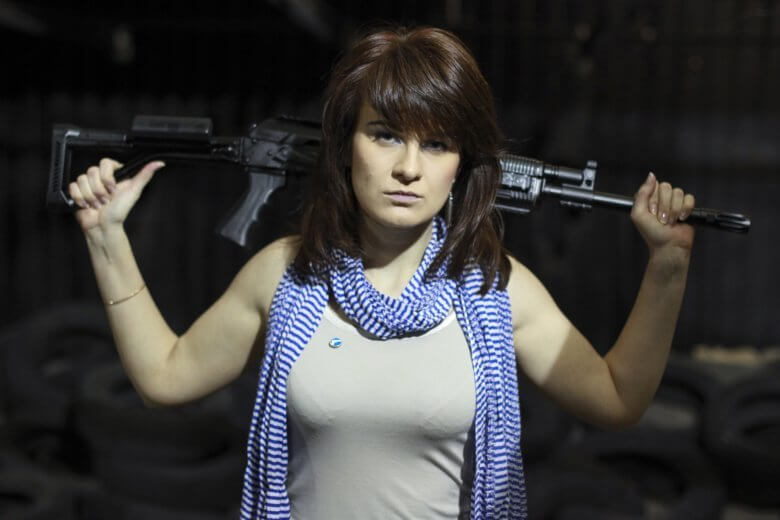 A woman on a Hunt:
The hunting has largely been attributed to the Men in the past but the fondness of it has now developed in the women too and thus we can see exclusive shooting ranges for females and Women Shooting clubs in the States. And it's becoming popular as women are taking challenges in outdoor hunting equally to the men.
As rich men define their own class, women have a different aura of their own. Women add beauty to everything they own and do even a harsh thing as hunting with beauty. They take care of their assets with heart and everything from Make-up ranges to the guns, their bodily beauty has its effect on their choice of it too. So you can see those high-end boots, a dolce handbag and a .243 Winchester as a possession of a beautiful woman. Young female fond of hunting tries to keep them smart and fit as the demand of their external possessions. And for this, the trend of cosmetic surgery and beautification has risen up in upper class over the last decade in the States. The skin cosmetics, facial features and breast augmentation for a desirable body is every other girl's dream. A famous breast augmentation NYC supports our notion of this change in the trend because they have successfully fulfilled so many females' dreams. So the Hunting and beautiful body go side by side and now whenever you see a tall, beautiful female holding a classic .25-06 Remington in the shooting range or an outdoor hunting, you should be least surprised because there is a beautiful woman on a Hunt.