Swarovski Optik is a brand that is an offshoot of a company by the same name. "Constantly improving what is good"- this is the motto of Swarovski Optik. Such a motto clearly suggests an intention to satisfy the needs of the customers with impressive product lines and high performances. This brand stands apart from the crowd because of its comprehensive customer services and innovative technology. Precision is what you will find in all the Swarovski products. In fact, the tolerance level for precision is followed at 8 μ. This can be achieved only by following the latest technologies and high quality parameters.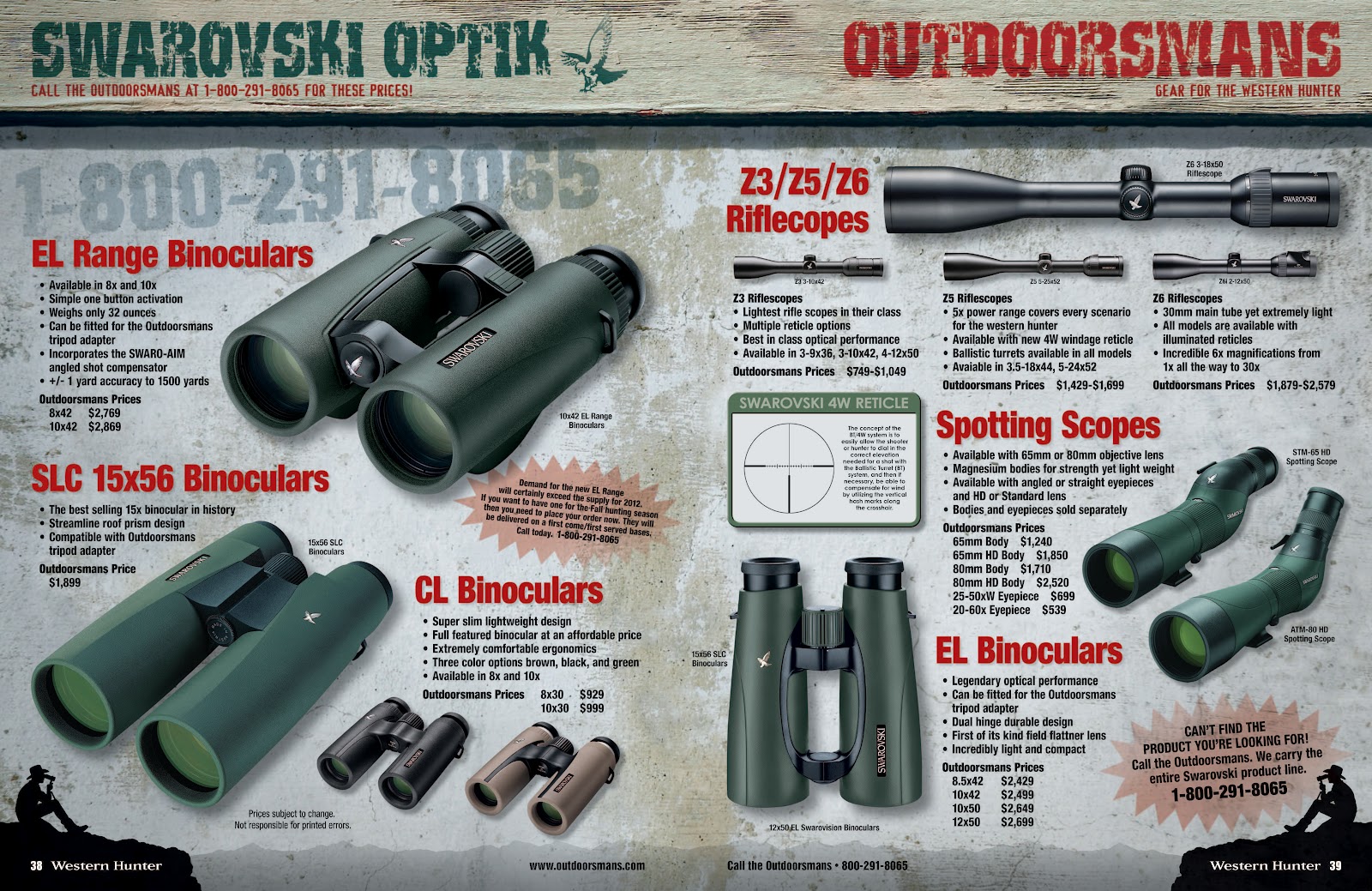 While most of you are aware of the brand image, it is important to note how Swarovski Optik has come this far and why the products manufactured from Swarovski optics are held in such high regard. It was back in 1895 when Daniel Swarovski invented a machine for cutting crystals automatically. He set up his first factory in Wattens. And in the times to come, Swarovski became a reputed company for crystals, watches, etc. But the brand refused to keep itself limited to a single field and it diversified. This time it was scopes and binoculars. What remains common between all Swarovski products is the excellent engineering which stems from the company's quest for precision and ever higher standards.

In the year 1935, young Wilhelm Swarovski led to the foundation of the Swarovski binocular. His astronomical interests were largely responsible for such an endeavour. Swarovski has a well deserved reputation for superior quality and thus Swarovski Optik binoculars and scopes remain the preferred choice of many professional astronomers and nature watchers around the world.
What the brand introduced was innovative technologies. For instance, the Swaroaim is an innovation where an integrated inclinometer helps in calculating the exact distance range of the angle. This equipment is integrated within the optical device. Next in the Swarolight. Devices with this technology have inclination sensor for their illuminated reticles. There is also an option for automatic on-off and it guarantees a better battery life.Swarobright is a kind of coating that guarantees color fidelity. Swarovski was the first company to utilize this technology in an optical device. Swarotop and Swarodur are coatings too that ensure high contrast images.
Swarovski Optic are also particular about the kind of clarity they provide to their users. Thus high grid technologies are integrated within the instruments. So if you are looking for clarity, then these are perfect devices for you. For those who use illuminated rifle scopes, Swarovski Optik is the perfect choice. The in-built illumination offers ergonomic design that are suitable for real life conditions.
Thus, in its journey till date, Swarovski has introduced new technologies, improved the user experiences and provided the devices as far as quality is concerned. If you want to use a product from Swarovski Optik, it is necessary for you to comprehend why and how the brand has gained such popularity.